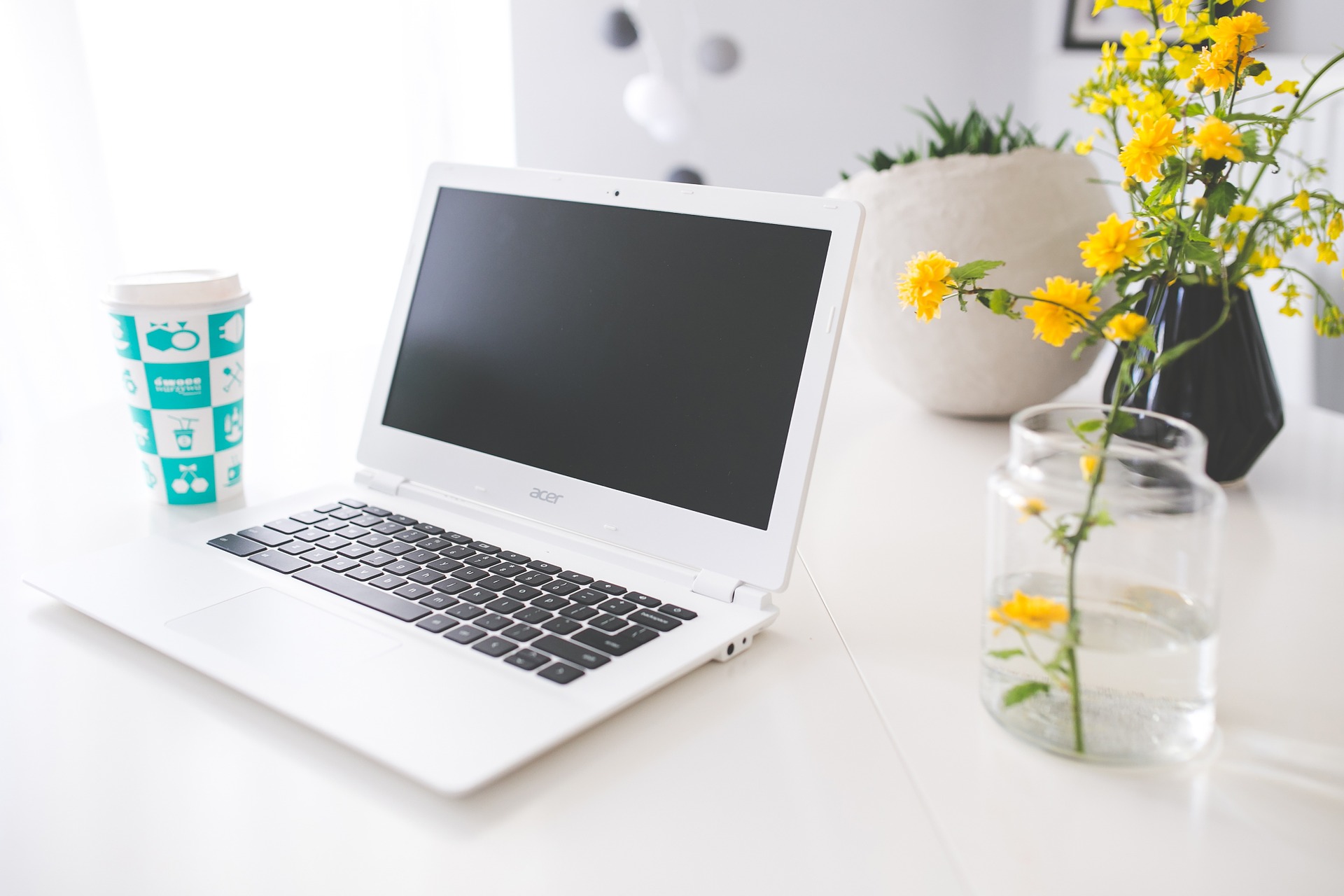 Acer Chromebook Experience Great
When it comes to Chromebooks there are many Chromebooks laptops
to choose from. For me I went with the Acer Chromebook. I purchased the Acer Chromebook 11, model CB3-111. I was looking for one that would be easy to carry from one destination to another. For sure this model ended up being very portable.
After purchasing it and using it for a while I was not so sure that I have bought the right Chromebook. Yes, you read right. The Chromebook is smaller than expected. It did take some time to get used to the 11 inch screen. Overall I can say "Acer Chromebook Experience Great".
Characteristics of My Chromebook
Even with the compactness of this laptop I kept using it. The one thing that I like was the ease to type with one hand. The keyboard the prefect size to type with my left hand. I do find that at times the bilingual keyboard does get in the way. I have gotten used to the bilingual keyboard now thus I am OK with it now.
The small 11 inch screen has become acceptable now. If the print is too small I am able to make it larger. The accomplishment of this is through the web browser zoom option.
This great little Chromebook is getting used more and more as time goes by. This Chromebook starts up and is ready to use in moments. I have a Windows 10 computer. It takes about 3 to 5 times as long to get into the desktop. I use both Google Docs and Microsoft Office. Access to both office structures is through the internet. I have an Microsoft Office 365 account.
While going through some research I found I am also able to access OpenOffice and LibreOffice through this Chromebook. This is outstanding. Now about everything is at my fingertips through my Chromebook.
Performance of My Chromebook Through Personal and Business Use
As a majority of my work is online the Chromebook works well for me. I access my website, Amazon, pictures, picture editing, files and file saving with ease. Anything type of document that I want to save offline I am able to do with the use of an USB stick. Technology has come with leaps and bounds from the old days of sneaker net.
I have had a few viruses over time on my Windows machines. I have been able to remove all the viruses, spyware and malware without much trouble. It was unpleasant having to take the time to remove them. The time I lost in downtime was not acceptable either.
There is another reason why I like the Chromebook. They have built-in virus protection so that they are virus protected. The reason for this has to do with each laptop accessing the O/S though the Internet found on the Google Server. This fact makes it comfortable for anyone using a Chromebook not having downtime. Which is due to viruses, spyware, malware or even ransomware roaming the Internet.
Long battery life is another aspect that the majority of the users enjoy. This includes my appreciation for the Chromebook. Depending on what the Chromebook is being used for the battery can last up to 12 hours on some models.
The downside if you want to call it that is that you have to connect to a Wi-Fi. Before you are able to use the Chromebook. This fact shows that there are no perfect systems.
How Others Viewed Their Chromebook
Reading Amazon review have made me aware of people's buying hesitations. There are many other people who have purchased a Chromebook with hesitation. Over time there have been many people who have decided on a Chromebook over a PC or Apple system. Their systems have become out dated or quite working. These people made their decision to buy a less expensive system not knowing what to expect. There was misunderstanding about the Chromebook. It was amazing to read their review about the Chromebook model they purchased. Some people were surprised while others were upset. From reading the review had to do a lot with the Chromebook's physical condition. Especially upon arrival or shortly thereafter.
It is not a perfect world. When some of the Chromebooks arrived at their destination damaged. This ended up being very unpleasant for the customer. There were even some customer service issues. These should not have happened but made the whole experience uncomfortable also. There were also those who did not do their homework. They thought that they were getting a laptop that would match their old system or be better. Unfortunately the Chromebook line are not gaming or heavy programming computers. They are for regular use and Internet social media applications.
No Chromebook Issues Here
Thus far i have not any issues with my laptop. I do use it quite a lot. I find that my battery lasts most of a day's work use. It will recharge in a short time. I can even use it and get a quick charge time frame. I save most of my work to the cloud so disk space is no real issue. If I need it somewhere that I do not have access to the cloud then I can copy my work onto a external drive . Yet I have not used an external hard drive or a SD drive. I could use both if I needed to.
What else can I say. I am able to access my emails, Google drive, OneDrive, Youtube, and all my social media. I have used the HDMI connection and watched streaming video on my TV.
I agree now that printing documents from this Chromebook is challenging. I do not have a printer that is compatible with the Google print option. For me though this is a slight issue. I am able to access the needed documents through other systems that I have. It is due to the fact that I have an outdated laser printer and an older ink jet printer that are not compatible.
Conclusion Regarding The Chromebook Laptop
It does not matter if you like Acer, Asus, HP, Lenovo etc. You should be able to get a Chromebook that will fit your needs. Satisfaction should always be yours. You have to remember that a lemon product can come from any manufacture. Customer service will suck from time to time. Do your best to overlook these issues and move on. Also if the Chromebook does not meet your personal and businesses then that is OK too. The Chromebook is not for everyone. From what I have experienced and read. The Chromebook will be the right fit for a larger majority of computer, laptop users. This will be surprising to the majority of people.
Thank you for reading this post. If you have a Chromebook we would like to know your thoughts on the Chromebook.