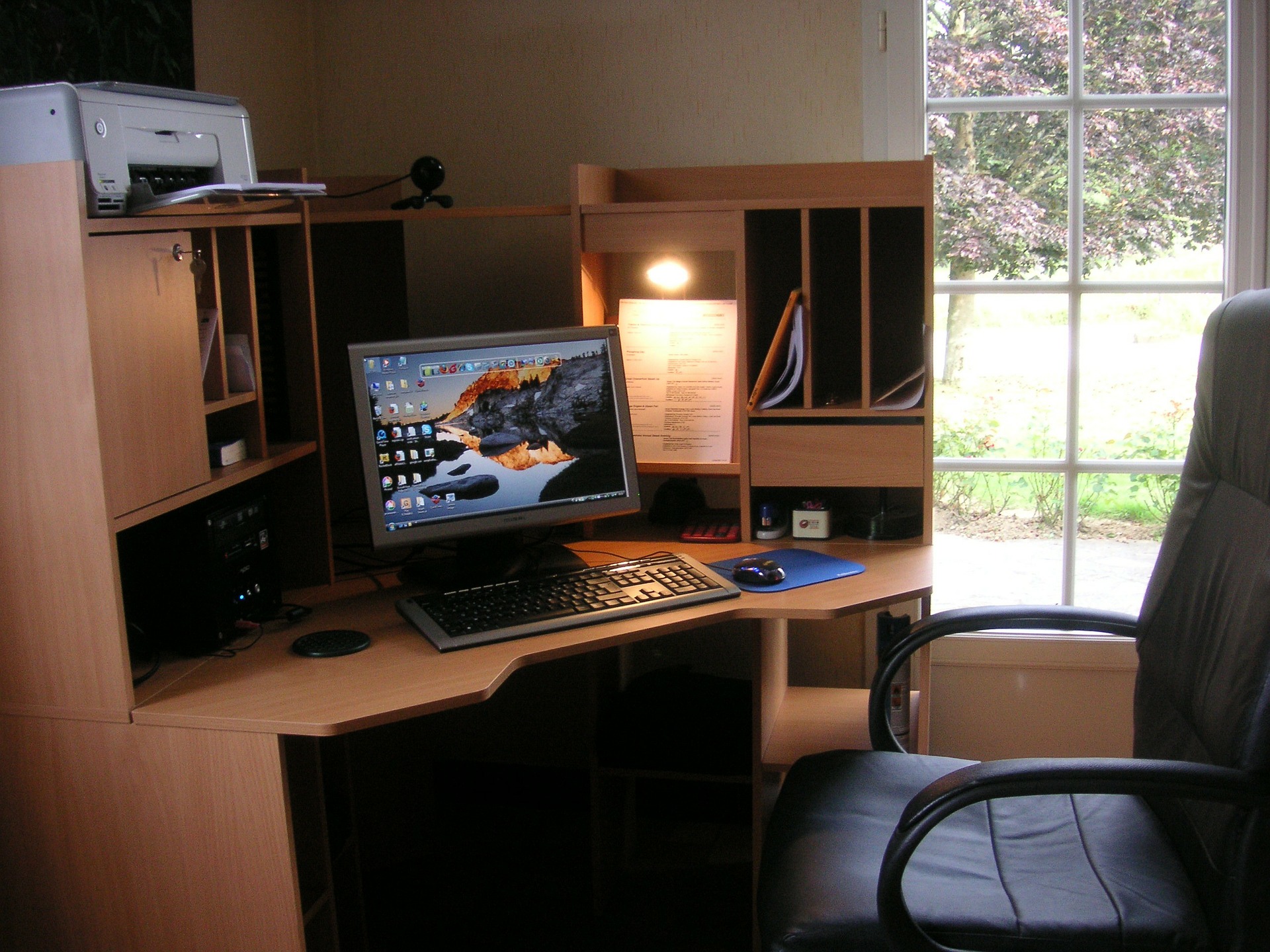 How Far Have Seniors and Computers Come
We are in a new era. At the turn of the 19th century the world was facing an industrial revolution. When the 20th century the world had already experienced the technological revolution. Now we are needing to deal with Seniors and Computers.
The technological age has brought with it so much more to learn and understand. The information is 100 times more than the industrial revolution. It has produced so much more mental understanding than ever before.
People have had a concern with a generation gap. This made it hard for young people to communicate with older people. The technological gap has not only made it difficult to communicate between generations. It has made communication difficult between people within the same generation. Also we have a gap with Seniors and Computers.
We have people today that got along well for years by doing. Being able to read or not read was not the question of concern. Now with so much to read to be able to stay up to date with technology at times it has become an issue for some people.
The good thing with technological advancement there are now electronic readers. These help many people. This is a great thing now. It has not always been that great though.
Personal Experiences With Seniors
I finished helping a couple in their late sixties early seventies. They had two computers. On was very old and was at the point that upgrading was out of the question. The two computers were Microsoft based O/S.
They decided to go and a new computer. The new computer of choice was a MacBook Air laptop. The lady of the family already had an iPad.
They brought the new computer to me to set it up. They also wanted her data moved over to the new computer from her Acer laptop. He wanted his data moved over from his old laptop to her Acer laptop. This process of setting up the new MacBook air laptop and moving the two sets of data over was not a big deal. I completed this project without a hitch.
When the couple came to get the new computer all was well. What I can say is the wife is quite good with computers while the husband is not. Technology for him is quite challenging at times. This is OK.
I went ahead and help answer the wife's questions that she had before they left. The husband on the hand was more reluctant to get any questions answered. Thus the gap with Seniors and Computers.
They have called since then with more question that needed answers. I am always glad to help answer any questions that anyone has.
Personal Experiences With Family
Then there are my in-laws. My mother-in-law is quite adapt in using a computer. Mind you she is of an age that if something changes then my mother-in-law has a learning curve to deal with for a while. It takes her some time to understand new things on the computer these days. But, my father-in-law comes at the computer as if he is coming towards and angry bull. He has no patience and wants to get the job done without any issues. Well, you almost can guess the outcome with my father-in-law. There is very little progress at the best of times.
By the way my in-laws have had their computer for more years than you want to know about. It is a good computer and is still accomplishing the tasks that they need it to do. This is good as it aids to the learning curve that seems to be always there for them when using the computer.
Seniors and Handheld Devices
Oh, yes, then there is the new item on the block called cell phones. I am finding that cell phones are very confusing for people 55 to 60 and up. With the computer it was only emails. Now with cell phones it is email, messaging, texting and of course the apps. More things to learn. A smaller screen to use them on. This contributes to more mistakes and issues. All due to the fact that eye sight is not so good in the older generations. Then there is the issue of the adult fingers trying to make those tiny keys on the cell phone keyboard work. Also spelling words as they should with correctness is also difficult.
Reasons For The Stories
Why do I tell you all this. Because technology is difficult for some people. It does not matter their age. Some people can not grasp how to use the computer, cell phone. tablets etc. That is OK. Not everyone was and is able to grasp science, mechanics and those types of things either.
What can happen is the following. We as people who know how these things work can help them. That is walk them through the technological challenges. We can answer their questions. Also we can show for them how things work on their computers, laptops, tablets and cell phones.
I have been sure glad for people to help me out with the spelling of different words. This is my weakness. I do use the many bells and whistles to help me with my grammar and spelling. I also still ask others around me how to spell different words. I also have them read what I have typed to see how it sounds to them.
Understanding Technology in Time
In time that people's misunderstanding of the technological age will lessen. There will still be people who are not technical minded and will always need help. The Internet of Things will change the view of technology. As more people use these different items and work on them the better people will become.
The technical age is teaching people how to use computer, laptop, tablets and cell phones. Many times this is like the building of homes are. One will be good with this app or set of apps for work. Another person will have a different app or set of apps they are good with. This is like having framer, plumbers, roofers, finish carpenters etc.
Why will this always be you might ask. It is because the computer world is so diverse. You are able to do so many different things through a computer system now. Computers are for much more than crunching data and data type information. You can use them for arts, science, gaming, school, work, and research.
Computers and The Handicapped
The computer can now help the handicapped. This group includes people with visual challenges, people with physical challenges. Also people with hearing challenges and more. These people have voice and movement activated aids that can do more than ever before for them. They are able to go to school, work and take in many extra functions because of the computer world we live in now. Yes, technology is not perfect. Handicapped peoples still have challenges to overcome. It is much better for them today than it was even 10 or 15 years ago.
It comes down to the make and model of computer that will fit your needs. Some like the PC. Then there are those who like the Apple. Here again there are those that like the Chomebook. What will be your device of choice.
Microsoft Technology
While the Microsoft PC, desktop or laptop, has the most going for it being the dominate system. You are able to get the most applications for it. It is the most used thus the most accepted for of file format. Sharing files is easy. The drawback is that these systems can be the most attacked by viruses, malware and spyware.
Apple Technology
Then there is the Apple. Many have stated for many years the Apple O/S is the safest system to be using. They come in both desktop and the laptop. After the hacking of the iCloud there have been many questions about the safety of an Apple product. The use of Apple laptops is large in the graphic arts fields. They have the best graphics for such application work. The big drawback with the Apple is they do not have the greater system use base. Thus, conversion of communications to the PC is a reality. This is so their documents are readable. With the new application versions this is a thing of the past.
Chromebook Technology
Then there is the Chromebook. These laptops are new on the computer scene. Here again they have an O/S that is separate from the other two major O/S systems. The thing that makes the Chromebook system popular is the following. They work well with the social network and cloud base computing. Everything is through the Internet these days. You work, do schooling, communicate and send messages all over the Internet. How things have changed. The big thing that is catching peoples attention is that they are not gaming computers. Because of this they fit in well for school and work projects.
No you are not able to do heavy computer work on them. This includes heavy application coding and CAD work projects. The handling of regular school and work projects you will find works with ease. The Chromebooks are also light and very portable. These attributes make it simple to take them from one point to another point easy. They are virus free environments. Thus making connectivity with other networks a much safer process.
Yes the Chromebook has some drawbacks. They need a network connect for full functionality. They have very small on-board hard drives, usually 16 to 32 GBs in size. You need to store your data and documents either in a cloud storage or on a thumb drive. They are no good for gaming. Accessibility of everything is though the Internet. This means apps and stored files. They are available at a fraction of the price of most other laptops.
I am able to access both my Google account and my Microsoft account without any issues. I have read from some people. Their model of Chromebooks has difficulty accessing a Microsoft account.
Users' Reviews
From what I have read in other people's reviews. The Chromebook is very good for people who are technology challenged. There have been many people who have purchased a Chromebook. These Chromebooks have been for their ageing relatives. Each of the ageing relatives seemed to be able to access their email and social accounts with ease. They do not have much of a learning curve. They were also able to do the other tasks they needed to do with a computer without much trouble at all.
Conclusion, Know Your Computer Needs
It is important that you know what you need in a computer. A large majority of people are now purchasing laptops. This is because of the great informational Internet highway. Not all laptops are for everyone. Like the couple I setup their new Apple MacBook air they choose an Apple laptop. As my in-laws still use their ageing desktop. I have purchased an Acer Chromebook laptop. There are people who need to buy Microsoft PC laptops. We each have chosen our product. Also we continue to use our exist product. This is because our current system meets our current computing needs.
Thus, I would like to say that purchasing a Chromebook is for you. I am unable to make that statement. I enjoy my Chromebook. It meets my existing computing needs. The Chromebook laptop
might not meet all your needs. You need to understand your computing needs. When you do then you will be able to choose the correct laptop system for you. Remember knowledge is power. With that knowledge you will be able to buy within your budget.
Thank you for reading this post. Please leave your comments. On how well your needs of a computer matched up with your final computer/laptop sale.